It's always a pleasure ...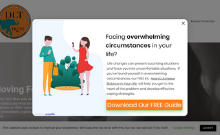 They were in need of business assistance. Very determined and a keeper of their word. Working with DLT Trust, Inc. inspired and motivated me. Sometimes as service providers we don't realize that blessings go both ways. This organization was just as much of a blessing to me as I was for them.
I fashioned them a website to cater to their client and their brand. It's complete with an online application, appointment scheduling and lead generation to help build their list and reach out to more of those who sincerely need the help of this organization.
Check out their website here.